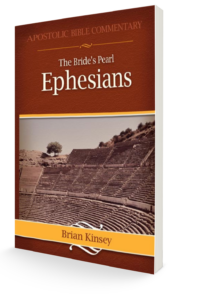 The Bride's Pearl - Ephesians Commentary
Brian Kinsey's rich analysis of the hidden pearls shed additional light on this most enlightening epistle. A verse-by-verse commentary on Ephesians.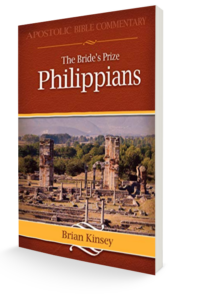 The Bride's Pearl - Philippians Commentary
In Brian Kinsey's commentary on Philippians we discover the ultimate goal of the Christian life-to aspire to and attain the mind of Christ-the bride's prize. Kinsey's work includes expository verse-by-verse analysis, expansive discussion of key verses, and contemporary application to the believers everyday life. Whether the reader needs a quick reference for a specific verse or wants to indulge in a thorough understanding of the entire letter, this commentary is an excellent place to start.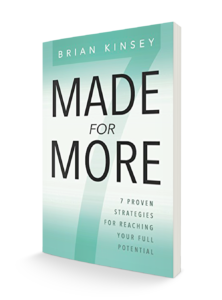 Every person, regardless of his or her station in life, has the God-given potential to be something more than they currently are. We are all aware of this at some level. We know that God has created us for more-more holiness, more fruitfulness, better relationships, less guilt, fewer regrets. Made for More offers 7 Proven Steps for Reaching Your Full Potential!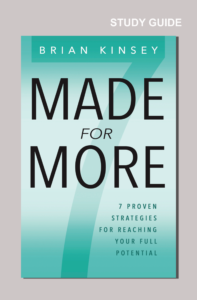 Made for More: Study Guide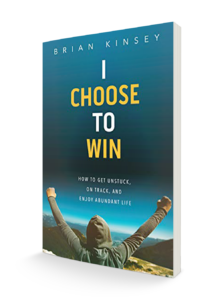 By examining the stories, inspiring heroes, and foundational biblical concepts of the Old Testament, you will see how God works in our lives through adversity-not just despite it-to bring us to maturity and contentment. You will find that these principles are not just for Bible heroes like Moses and Joseph and Elisha, they're for everyday people like you and me.There is a way through suffering, a way to rise above adversity and step into God's promise, and you can find it.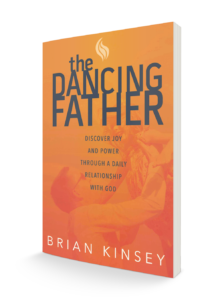 "Just think, to have the Father Himself tap you on the shoulder and say, "Break from whatever you are doing. This dance is mine!" It is simply a re-discovery of the joy and power found through a daily relationship with God... There's nothing hell fears any more than the power of the sonship relationship. Read this book to be blessed. Ingest it to be strengthened. As much as anything, dance with the Father with joy - for 'the joy of the Lord is our strength!'" - Bishop T.F. Tenney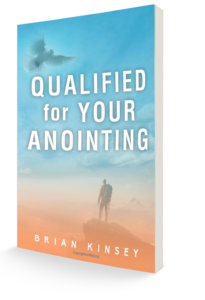 Qualified for Your Anointing
Qualified for Your Anointing is a handbook on how to receive the anointing of the Holy Ghost, to abide in his presence and operate in his power. God wants to transform you so that you can live a life marked by victory, holiness, and power. Rest assured, God has anointed you and made his power available to move into the world on his behalf. Anointing is for every believer, not exclusively for public ministry. The bible says that Jesus Christ was anointed by God with the holy spirit to free those who have been held captive by sin. After Jesus left the earth, he gave us the gift of the holy spirit (John 14) to accomplish that mission and to finish what he started.
This book highlights the three anointings on David's life and how they can be applied in the life of every believer.
The Promise Anointing
The Praise Anointing
The Power Anointing
Our personal anointing is not something we earn by our own merit, but is discovered in Jesus Christ. By his precious blood alone we have been qualified.
Grow Your Ministry. Together.
Refresh is a monthly coaching program that connects pastors with qualified Apostolic voices, so they can return to the battle energized, equipped and on fire with a proven plan for personal and ministry growth.
Past guest speakers include David K. Bernard, Lee Stoneking, Art Wilson, and many more.
Get the coaching and support you need from qualified Apostolic voices.
Join a community of ministers on the same journey as you.
Implement a daily plan for personal growth to be strengthened,refreshed, and on fire.
Discover your purpose. Reach your potential.
Achieve God's best for your life and ministry. Together.
*Get 50% off Pastor Kinsey's book Made for More when you sign up!
Monthly coaching for all ministers on your  staff.

Qualified Apostolic leadership guidance you can trust

Get 24/7 access to a database of Pastor  Kinsey's training materials for everyone on staff. Train your staff without doing it all yourself.
Monthly coaching for your personal and ministry success.

Get 24/7 access to a database of Pastor Kinsey's training materials for your personal growth FREE with registration.

Requires pastoral approval
Monthly coaching for your personal and ministry success at a reduced rate.

Get 24/7 access to a database of Pastor Kinsey's training materials for your personal growth FREE with registration.